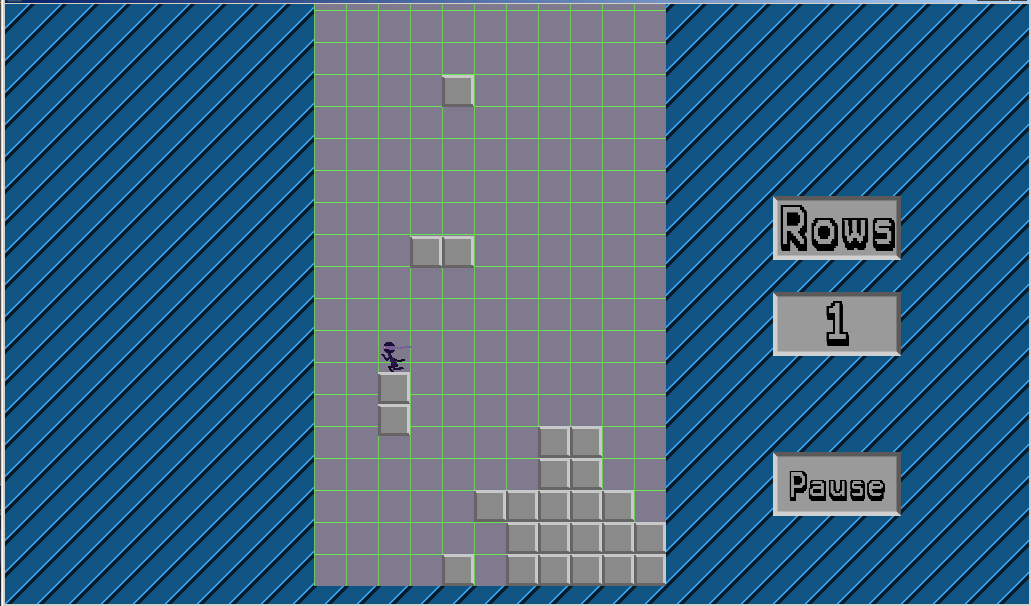 Shinobi Blocks
Added the grappling hook, which now allows the ninja to pull a block one square closer. Press SHIFT to throw it in the direction you're facing. Once it hits something the rope is pulled tight, giving you a little momentum towards your target. If that something is a block it gets pulled towards you.
It's now also possible for the ninja to be crushed between blocks.
Reduced the size of the play area and made it visible while paused or when the game is over.
More to come! Stay tuned.

Files
ShinobiBlocksWindows.zip
12 MB
Mar 15, 2019
ShinobiBlocksMac.zip
27 MB
Mar 15, 2019